3D Printing has many advantages over normal products. Just get the 3D print files and become your own producer. With 3D printing you are independent of supply chains, overpriced spare parts and once you have the 3D printing templates, every digital product can be reproduced as often as you want. You can also choose your favorite color and print with sustainable bio-plastics. Read here which 10 advantages 3D printing has to offer.
The article contains affiliate links / advertising links, these are marked with an asterisk (*).
3D printing advantages at a glance
The advantages of 3D printing and digital products (3D print files) are summarized here:
Duplication – Once you have a 3D model, you can print it as often as you want.
Spare parts – If something breaks or got lost on your printed product, you can simply reprint the spare part quickly and don't have to wait for an overpriced spare.
Cost savings – Since the consumables (filament) of 3D printers only cost around 20 Euros per kg, most of the parts you print cost you only a few cents.
Bio-plastics – Print with PLA a biodegradable plastic made from renewable raw materials, or with recycled materials.
Color choice – Choose your favorite colors for your product.
Time Saving – Save yourself the trip to the store.
No delivery route – Global was yesterday, at home is today: Your self-printed products do not have to travel around the world by cargo ship to get to you.
No packaging waste – Save packaging waste because you don't need any packaging.
Always in stock – Become independent of delivery bottlenecks.
It makes you happy – Creating something yourself and putting it together just makes you happy.
Each benefit is discussed in more detail below.
1. Duplication – Once and again and again …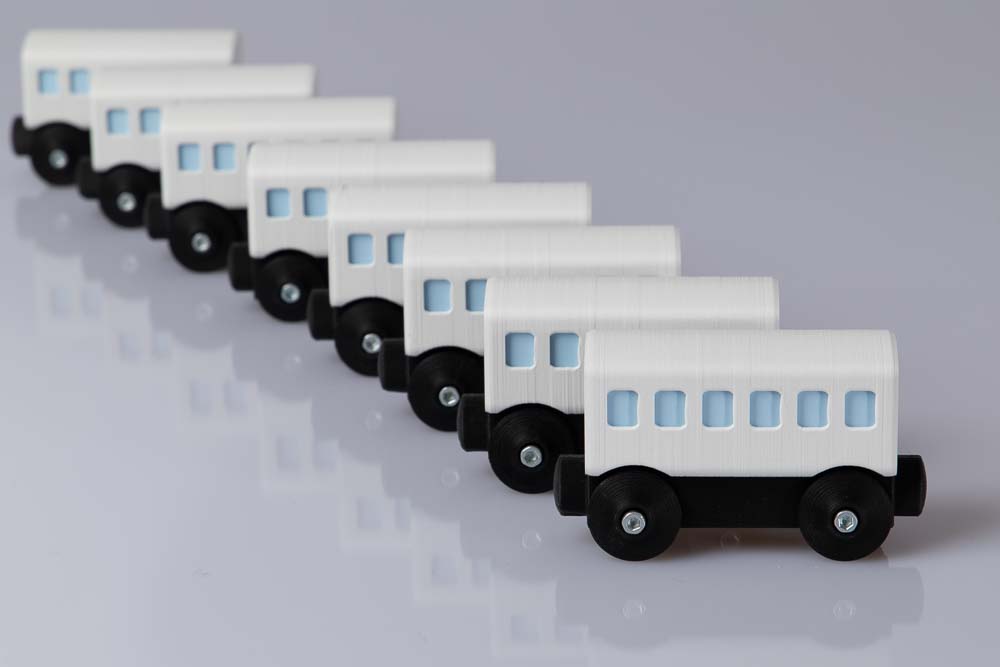 You don't have a few printed Christmas stars to decorate the Christmas tree or you want to build the longest wooden tracks train the world has ever seen, no problem you just turn on the 3D printer and print even more parts. You simply save the 3D print files in a safe place, and they are ready to be used at any time.
2. Spare parts – If something is broken or lost, no problem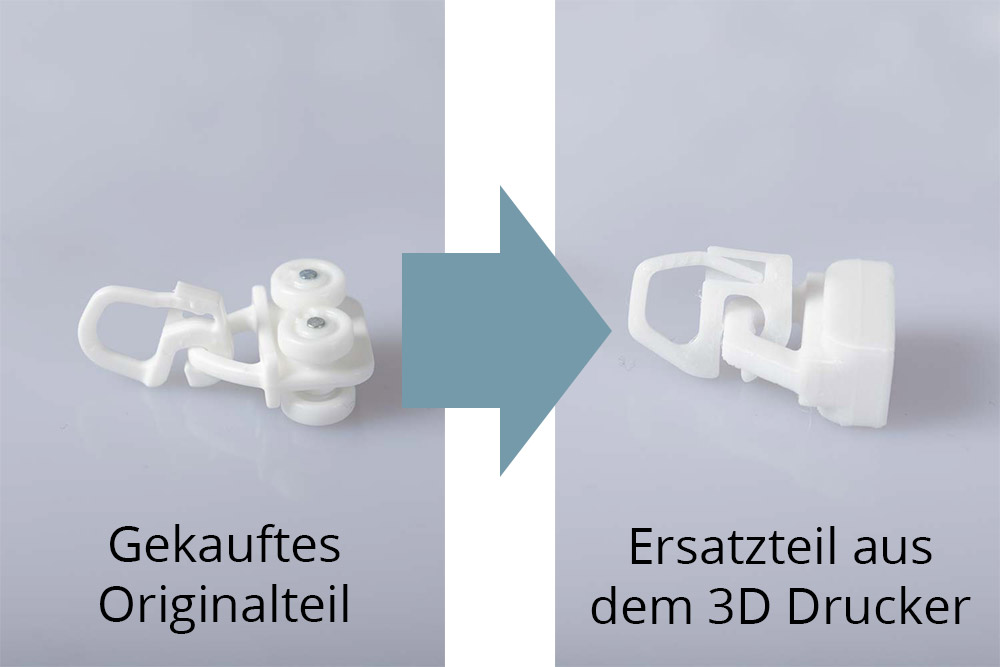 Every now and then something gets lost, broken or exactly one part is missing to complete a project. But often it is very complicated to get the spare part. Not so with a 3D printer – there are templates for many things on the Internet, or if you are able to design something in 3D – then you just make a spare part yourself. Start the 3D printer and a short time later you hold the spare part in your hand.
Even better if you bought a digital product – from me of course ;). Because you already have the 3D print files for the products, it is no problem if something is lost or broken. No searching for spare part numbers, invoices and numbers from telephone hotlines in which one hangs endlessly in the queue and then finally after three weeks – get the overpriced missing spare. You simply load the required file into your 3D printer and start printing. A few hours later you already have the missing part at hand and can install it. And all of this for just a few cents in material costs.
3. Cost savings – 3D printing products are cheaper than purchased items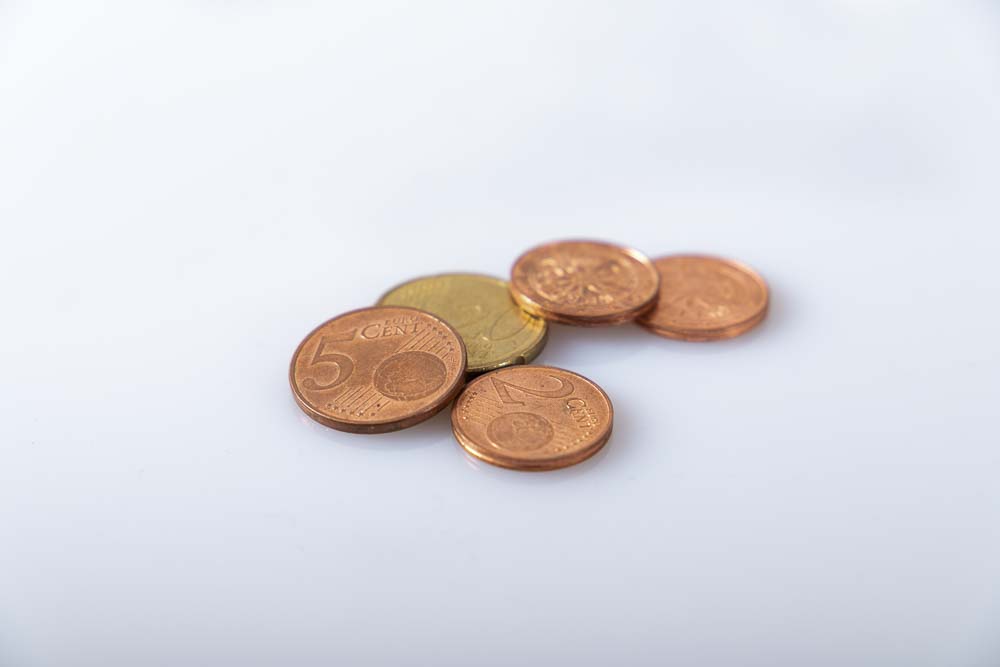 For decades, 3D printing was inaccessible to consumers and only reserved for large, financially strong companies. But a lot has happened in the last 10 years and the prices for 3D printers and consumables are constantly falling. Entry-level printers are already available for less than 200 euros and the kilogram of filament (consumable) costs around 20 euros per kilo. Since most of the parts that are being printed only weigh a few grams, the printed products cost you only a few cents to a few euros.
4. Bio-plastics – Ecological printing with sustainable plastics
With conventional products, of course, you have no choice of material it is made of. So often a material is used that is cheap and meets the requirements – so standard plastics made from fossil raw materials. When printing yourself, everyone is free to choose materials that are not obtained from not renewable materials. If you choose to use PLA on your 3D printer, it is a plastic that is not obtained from petroleum but from renewable resources and is biodegradable. Unfortunately, the issue of the biodegradability of PLA is not that easy, just throwing it on the compost is not enough, but there are some articles on the net about this. Another possibility is to rely on 100% recycled filament, such as from the filament manufacturer Nefilatek in Canada ReForm from Formfutura* or rPETG from 3DJAKE* in Europe. These filaments are 100% recycled packaging waste and thus minimize the consumption of resources and let you act sustainably.
The train for wooden tracks shown in the picture can be printed completely in organic plastic PLA, here matt white and black PLA* and pastel blue PLA* by 3D Jake were used.
5. Color choice – Print things in the colors you like
Everyone likes something different, the great advantage of 3D printing is the agony of color choice. Every product can be printed in your favorite color. In addition to all the colors someone could imaginge, there are also fluorescent filaments* and thermochromic filaments*. But my new favorites are matt PLA filaments*. Due to the rough surface, the layer lines disappear and the print looks even better. In the picture you can see the matt PLA filaments* from 3DJake.
6. Time Saving – Get started right away and save yourself the trip to the store
As already described in a previous point, the files are with you immediately, there is also no need to go to the store. The delivery times for a conventional order in an online shop are also eliminated for digital products. You don't have to pick up the download links for the 3D print files from any parcel pick-up station if you haven't been at home – they are waiting for you in your email inbox.
7. No delivery route – No more products on a world tour
Do your things yourself and create your products at home, so the things you use are not produced under unknown circumstances in some factories and then sent around the world to save a few euros in production costs. If this advantage is important to you, please be careful when buying printer and filament that it comes from regional producers in your or neighboring countries. This will also strengthen the regional economy. For example, the Prusa 3D printers*, which are manufactured in the Czech Republic, and the filament brand from 3DJake*, which are produced in the EU.
8. No packaging waste – 3D printing as the key to reducing packaging
First comes the delivery box, then a lot of foil or styrofoam flakes and then another box and again plastic and plastic foil – congratulations you've achieved your product! Often all the packaging plastic used would be enough to manufacture the product yourself, so 3D print it yourself and save the environment.
9. Always in stock – Become independent of delivery bottlenecks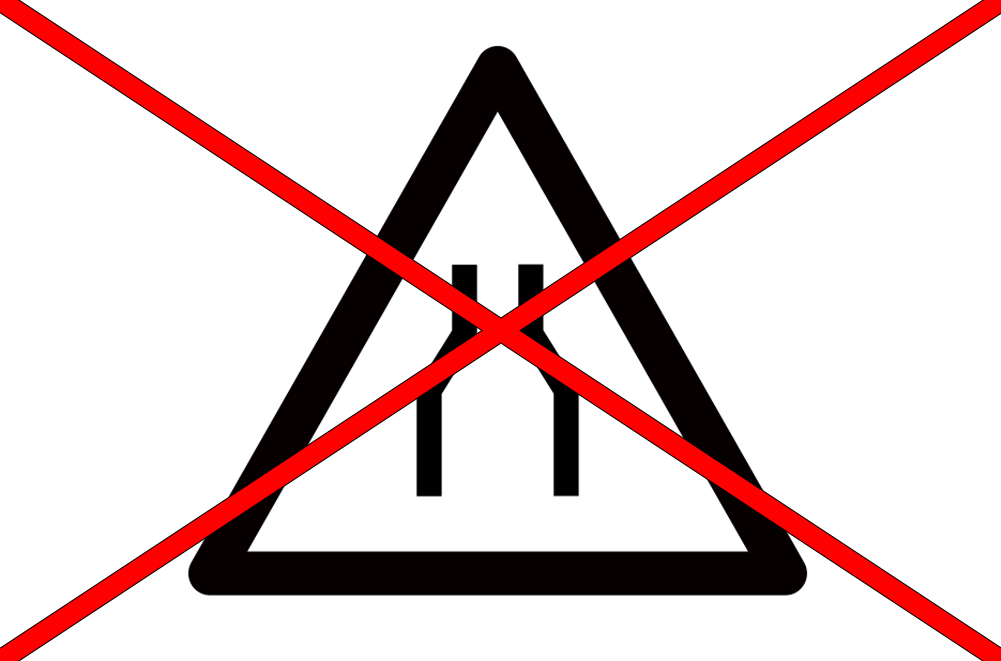 You discovered something that you absolutely want, but it is already sold out :(. That can't happen to you with digital products for your 3D printer, well only if you run out of filament. Otherwise you can always start right away as soon as you have the 3D print files. Just like in my Shop. If you pay with PayPal, credit card or Sofort you will receive the download link immediately and you can start right away.
10. 3D Printing makes happy!
The 3D printer is started and a figure, object or component is created layer by layer. This hypnotic magical process is difficult to escape. If the printer is then ready and the printed part can be removed, it is there – the happiness of having created something.
You feel like printing your things yourself is something for you: here at 3d-print-files.com you will find great projects, ideas and interesting facts about 3D printing. See if there is something for you among the free 3D print models and in the shop you can buy 3D print files for larger projects.